By Vicky Wang (Marketing Supervisor) |
09
March 2021 |
0
Comments
SHCD & LGMG : 2021 Strategic Cooperation Agreement
On March 9
th
, 2021, the signing ceremony of strategic cooperation between Shanghai Horizon Construction Development
(SHCD) and LGMG was held successfully in LGMG Jinan headquarter. It is the second strategic cooperation agreement for both parties after the first signing in 2020.
Zhang Chunyu, general manager of SHCD, Wang Yiping and Quan Jianghui, general manager assistants, Lu Dan, purchasing director, Yu Mengsheng, chairman of LGMG, Zhi Kaiyin, general manager assistant, Fu Zhiguo and Wan Hanchi, etc. attended the signing ceremony.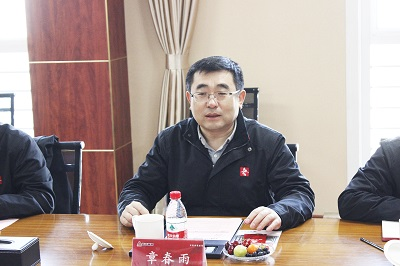 Zhang Chunyu, general manager of SHCD

Looking back into 2020's strategic cooperation, Zhang Chunyu said, "In 2020, the strategic cooperation between SHCD and LGMG was tremendous. Through the joint efforts of both sides, we have achieved good business performance. The excellent product quality, rapid service response and efficient operation efficiency of LGMG guarantee the needs of the business development of SHCD. It is expected that SHCD and LGMG will further enhance mutual trust, complement each other's advantages and broaden cooperation areas on the basis of good cooperation in the previous stage."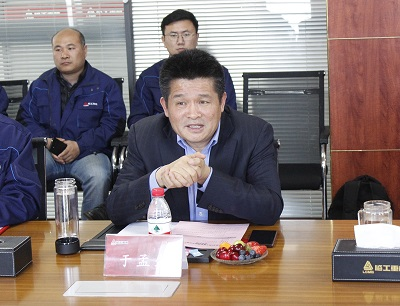 Yu Mengsheng, chairman of LGMG
Mr. Yu
said,
"
First of all, congratulations on SHCD
'
s brilliant achievements in the past year. Continuous cooperation is bound to embody the advantages of the two companies. We would like to thank
SHCD
for its valuable opinions on the production, delivery and service of LGMG.
We
will continue to optimize the supply chain and production line, improve production capacity and improve order delivery capacity. Meanwhile, efforts should be made to strengthen
communication
between the two sides and explore cooperation and expansion in the fields of boom lifts and other construction machinery, mining machinery, piling machinery and other products."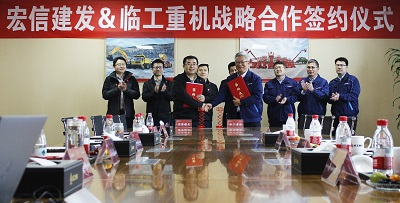 Agreement was signed by senior management of both parties


Before the signing ceremony, Zhang Chunyu, general manager of SHCD and his party
was
accompanied
by LGMG
top management to visit the boom lift line.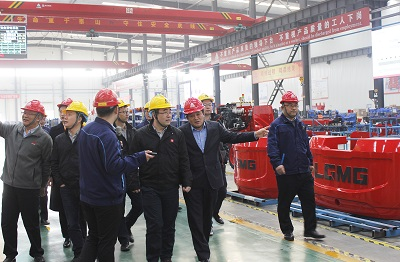 Leave a Reply
Your email address will not be published.Required fields are marked. *