By Eric chen |
01
September 2022 |
0
Comments
How to disassemble the functional pump of the Genie aerial work platform?
The following * is for Genie aerial work platforms S100, S105, S120 and S125, the full text has 4 steps, * for reference.
The Genie aerial work platform has three pressurized water pumps connected to the generator, one of which is a variable displacement pump for driving and two fixed displacement pumps are used for other functions of the machine.
NOTE: When removing a Genie aerial work platform hose or fitting, the O-ring on the fitting or hose must be replaced when installed and then reversed to the specification.
1. Close the two Genie aerial work platform hydraulic tank valves on the hydraulic tank.
ATTENTION: Component damage hazard. When the hydraulic tank throttle valve is in the "off" position, the engine must not be started, otherwise the components will be damaged. If the tank throttle valve is closed, please remove the key on the key switch and leave a message on the machine to inform others Man valve is closed.
2. Label, disconnect and connect hydraulic hoses to work pump. Cap the fittings on the pump.
Warning: Risk of bodily injury. The sprayed hydraulic oil can penetrate and burn the skin. It is necessary to loosen the hydraulic joint very slowly and gradually release the pressure in the pipeline. No hydraulic oil spray is allowed.
3. Lift the working pump with a trolley or other lifting equipment.
4. Remove the bolts on the Genie aerial work platform pump. Carefully remove the pump.
Warning: Crushing hazard. When removing the bolts on the Genie aerial work platform pump, if the crane is not lifted properly, the working pump will be unbalanced and may be in danger of falling. Risk of damage to components. Be sure to open both hydraulic tank valves and adjust the pump after installation.

Special Note: If you do not have experience in repairing Genie aerial work platforms, please do not operate it yourself!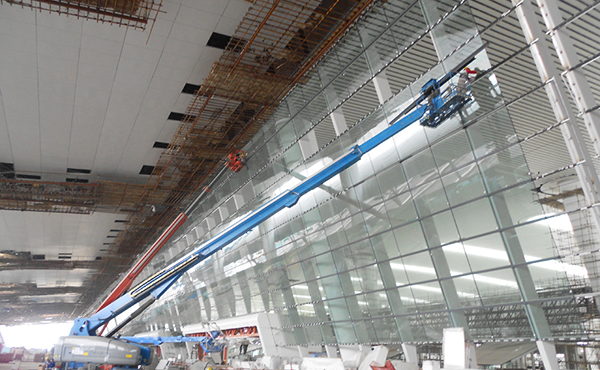 Leave a Reply
Your email address will not be published.Required fields are marked. *