By Eric chen |
01
September 2022 |
0
Comments
How do I replace the film label on the Genie aerial work platform?
The following * is for Genie aerial work platforms S100, S105, S120 and S125, the full text has 9 steps, * for reference.
The Genie Aerial Work Platform Film Label is a special label with an electronic film on the back. The film contains touch-sensitive areas that, when squeezed, activate machine functions. The activation function of the membrane is similar to that of a switch, but it does not contain any movable area.
1. Turn the main switch on the ground control side to "OFF".
2. Turn the "emergency stop" buttons on the ground and platform control sides to "OFF".
3. Remove the fixing bolts of the ground control box cover. Open the control box cover.
4. Carefully remove the two cables connected to the film label on the Genie Aerial Work Platform ECM circuit board.
WARNING: HAZARD OF ELECTRIC SHOCK. Touching a charged circuit board can result in death or serious injury. Please do not wear rings, watches and other jewelry. Risk of damage to components.

NOTE: Overcharging can damage circuit board components. Only touch the grounded part of the machine, otherwise use a rubber glove.
5. Carefully remove the film label from the control box cover while taking the cable out.
6. Remove all glue marks with mild solvent.
CAUTION: DO NOT GET SOLVENTS ON THE GENEY Aerial Work Platform LCD Display
7. Install a new film label while installing the cable into the control box.
8. Connect the cables to the Genie Aerial Work Platform ECM circuit board.
9. Close the control box cover and install the fixing bolts.
Special Note: If you do not have experience in repairing Genie aerial work platforms, please do not operate it yourself!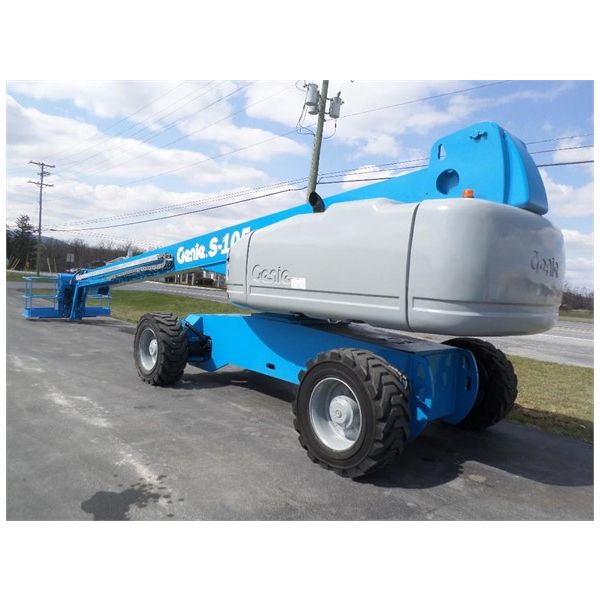 Leave a Reply
Your email address will not be published.Required fields are marked. *