By Eric chen |
09
March 2023 |
0
Comments
GS-1932: The Compact Scissor Lift for Tight Spaces
When it comes to working in tight spaces, having the right equipment can make all the difference. This is where the Genie GS-1932 comes in. This compact scissor lift is designed to fit through standard doorways and into tight spaces while still providing a high level of performance and safety.
The GS-1932 has a maximum working height of 7.8m (25ft 6in) and a platform capacity of up to 227kg (500lb). Its compact design makes it easy to maneuver in narrow spaces, while its solid non-marking tires are suitable for use on a variety of surfaces. The scissor lift also features proportional lift and drive controls, allowing for precise positioning and smooth operation.
One of the standout features of the GS-1932 is its narrow width of just 0.81m (2ft 8in). This allows it to fit through standard doorways and into tight spaces that would be inaccessible to larger scissor lifts. This makes it an ideal choice for indoor applications such as maintenance, installation, and construction tasks in buildings with narrow hallways and doorways.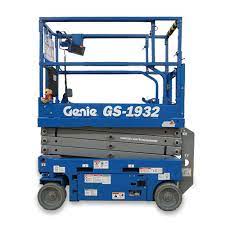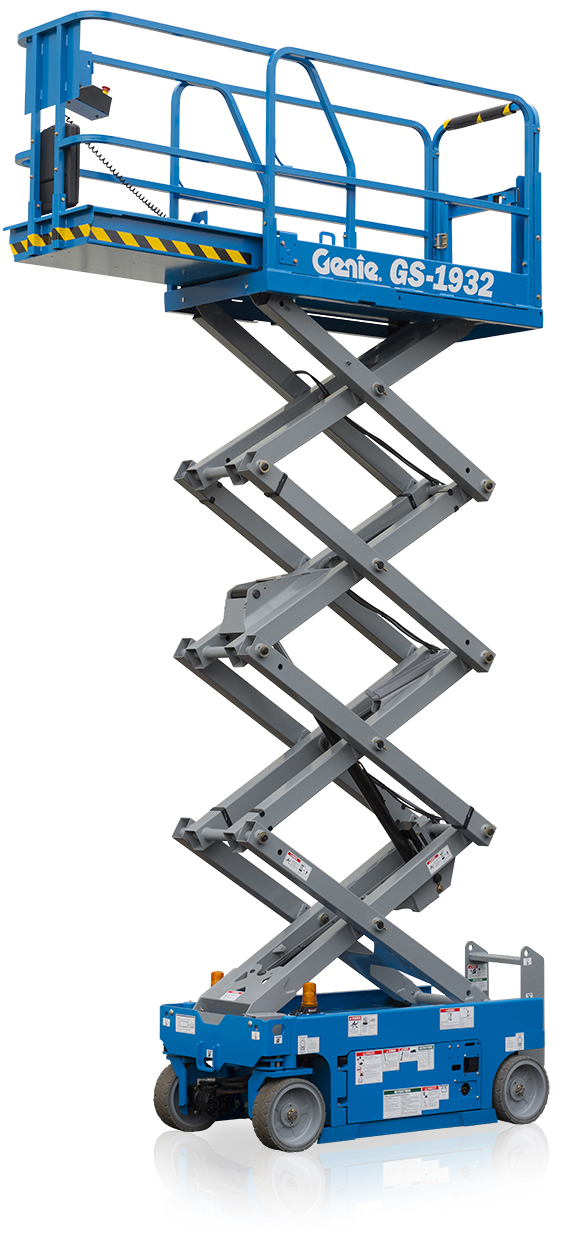 In addition to its compact size, the GS-1932 also has several safety features. The descent alarm alerts the operator when the platform is lowering, ensuring that they are aware of any potential hazards below. The automatic pothole protection system prevents the platform from descending if it detects an obstruction in the way, keeping the operator safe from accidental falls.
The slide-out battery tray and onboard diagnostics make maintenance and troubleshooting easy. The scissor lift is powered by a 24V DC battery system, which provides up to 30% more cycles per charge than competitive models. This means less downtime and more productivity on the job site.
The GS-1932 is also designed with operator comfort in mind. The platform extends up to 0.91m (3ft) for added reach, and the controls are ergonomically positioned for ease of use. The scissor lift also has a low noise level, making it suitable for use in noise-sensitive environments.
The versatility of the GS-1932 makes it a popular choice for a wide range of industries. It's commonly used in construction, maintenance, and installation tasks where a compact and maneuverable scissor lift is needed. It's also well-suited for use in Storehouses, factories, and other indoor environments where space is limited.
In conclusion, the Genie GS-1932 is an excellent choice for anyone looking for a compact and maneuverable scissor lift for tight spaces. Its narrow width, high platform capacity, and solid non-marking tires make it an ideal choice for indoor applications, while its safety features, easy maintenance, and operator comfort make it a reliable and versatile option for a range of industries. Whether you're working in a narrow hallway, fitting through a tight doorway, or navigating a small room, the GS-1932 is sure to get the job done.
Leave a Reply
Your email address will not be published.Required fields are marked. *