By Eric chen |
13
March 2023 |
0
Comments
GS-3369RT: The Rough Terrain Scissor Lift for Outdoor Jobs
The GS-3369RT is a rough terrain scissor lift designed for outdoor jobs that require elevated work platforms. It has a maximum platform height of 33 feet and a weight capacity of up to 1,000 pounds, making it suitable for a variety of applications. The lift's four-wheel drive and rough terrain capabilities make it ideal for construction, maintenance, and landscaping jobs.
One of the key features of the GS-3369RT is its rough terrain capabilities. The lift is designed with oversized tires, high ground clearance, and a durable chassis, allowing it to operate on uneven terrain and rough surfaces. This makes it a popular choice for outdoor jobs where traditional scissor lifts may not be able to operate.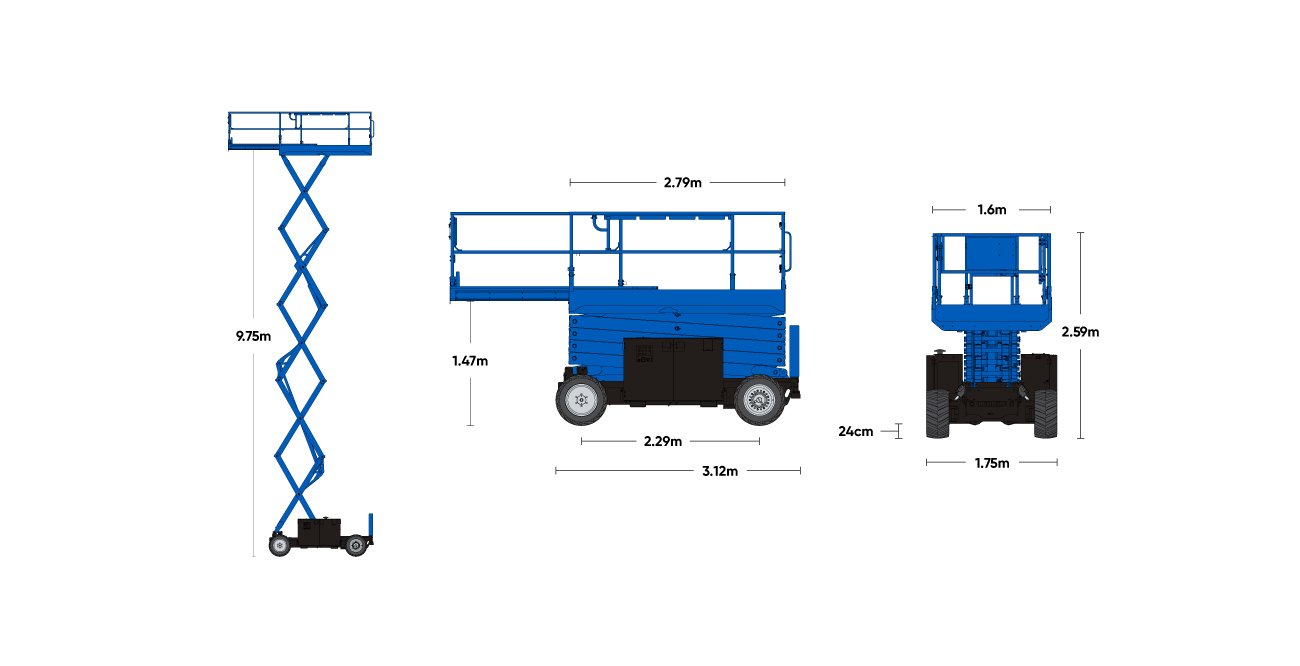 To ensure safety, the GS-3369RT comes equipped with a number of safety features. These include a tilt sensor, a platform overload sensor, and a pothole protection system. These features help prevent accidents and ensure that the lift operates safely, even in challenging environments.
In addition to its safety features, the GS-3369RT is designed for ease of use. The lift has a simple, unlearned control system that allows for precise and smooth operation. The controls are also positioned for easy access, making it easy for operators to control the lift from the platform.
Maintenance of the GS-3369RT is also straightforward, thanks to its easily accessible components. The lift has a swing-out component tray, which provides easy access to key components for maintenance and servicing. This helps reduce downtime and keeps the lift running smoothly.
Overall, the GS-3369RT is an excellent option for those who need a rough terrain scissor lift for outdoor jobs. Its rough terrain capabilities, safety features, ease of use, and accessibility make it a versatile and reliable choice for a wide range of applications. The lift's durability and reliability also make it a popular choice among operators and technicians.
Leave a Reply
Your email address will not be published.Required fields are marked. *