By Yvonne Lu |
31
March 2022 |
0
Comments
The Brand Matters When Purchasing Used MEWP Equipment
There are reasons some aerial work platforms (AWP) is considered a top-tier brand, maintains its value and garners a fairly premium price in the used market. And, there are reasons why other brands are positioned as a lower-price alternative.
The bottom line: You're going to get what you pay for. Top performance, reliability and longevity are usually found at one end of the used equipment lot, seemingly hot bargains at the other. But as you've learned in life, a similar size and power package, for example, don't necessarily equate to comparable performance between brands.
There are several factors you need to consider while answering the question about which brands of used aerial equipment to buy and which brands you should avoid.

---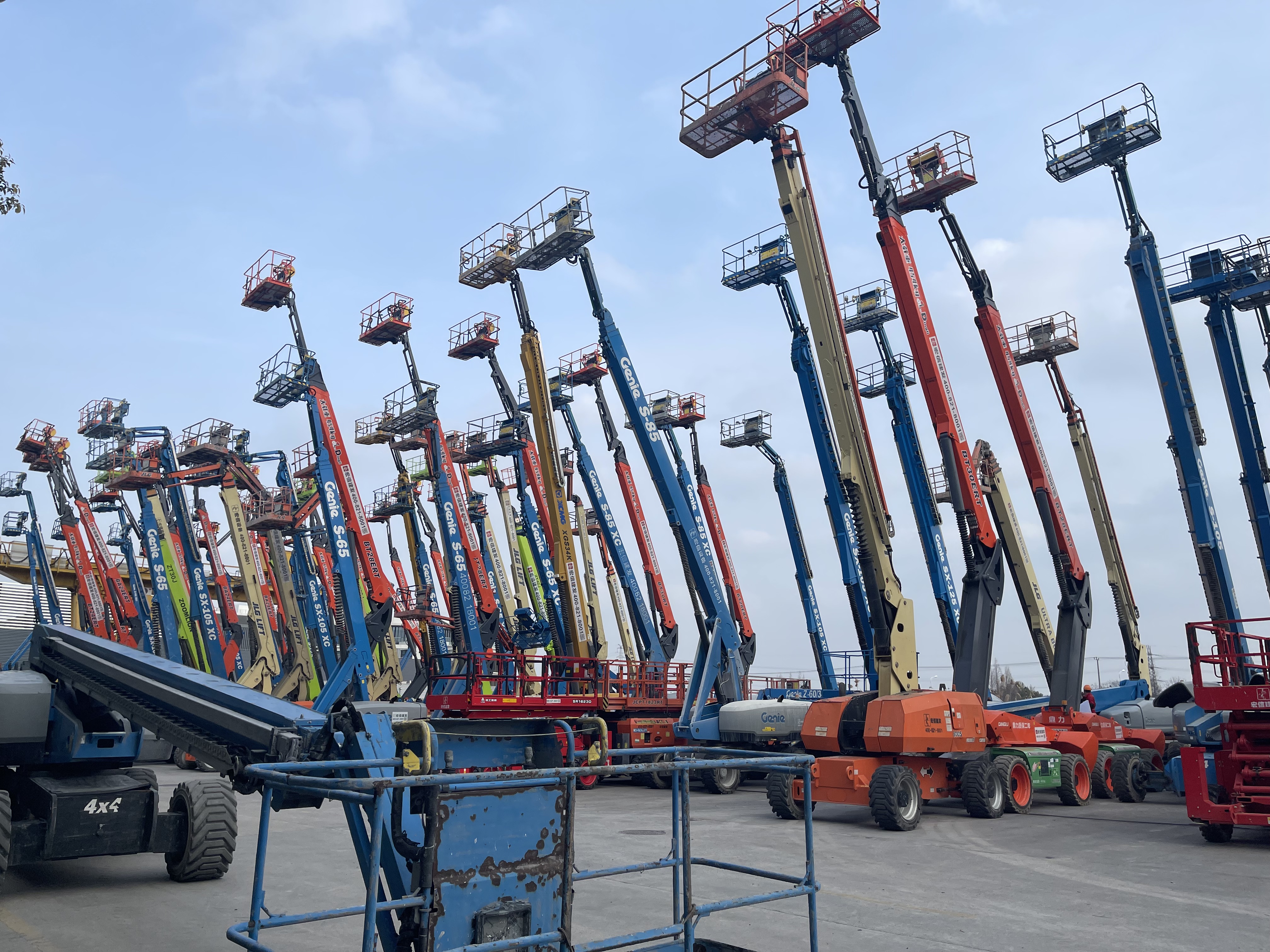 Quality makes a difference
Premium original equipment manufacturers earned that reputation by the way they do business, and that starts with manufacturing practices. These manufacturers source quality components, maintain the highest production standards, as well as test and retest their equipment. They ensure the machines are built right, which minimizes any potential issues down the road — including well into their second or third lives on the job via the used equipment market.
Many value-based manufacturers take shortcuts in component quality and their manufacturing processes.
That's as true with MEWP equipment as it is with cars, refrigerators and power tools. New or used, equipment doesn't have a lower price out of the goodness of the manufacturer's heart.
When you choose a brand that is committed to quality today and has been for a long time, you're choosing peace of mind about your used aerial equipment purchase, as well as stronger performance, productivity and additional years of service. This can result in a lower operational cost per year and more return on your investment than a cheap buy.
Access to parts and service
Every piece of equipment will break down at some point, leaving you with a crew sitting idle and repairs that need to be made. Top-tier brands have larger distribution networks and better parts available, whether OEM or aftermarket parts. This means you'll be able to get the parts you need faster, getting you back to work sooner. So, consider parts and service availability before you buy. If you've ever had to wait weeks for back-ordered parts, on any type of equipment, you know the pain of lost revenue and even a diminished reputation.
What you can expect from used equipment
Buying used equipment can be a smart way to reduce investment cost and increase profit margins.
Look at the big picture
You won't know the true cost of your used MEWP equipment purchase until you retire it or resell it. So, don't think that a great price on an inferior brand today is anything but a short-term win. From its first day on your jobsite to what its residual value is five years from now, you'll get what you pay for.

Pay for quality; reap the rewards.


---
Leave a Reply
Your email address will not be published.Required fields are marked. *